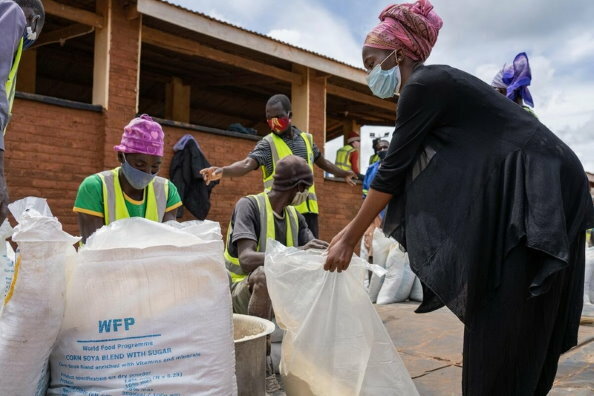 WFP LILONGWE -The United Nations World Food Programme (WFP) has been forced to cut assistance to more than 51,000 vulnerable refugees by 50 percent as hunger levels deepen at Dzaleka Refugee Camp in Malawi.
The assistance provided was designed to meet the minimum recommended energy needs of 2,100 kilocalories.
As a result, refugees will now receive a cash allowance of US$ 5.90 (MK 6,300) per person per month.
These food ration cuts come when hunger in Malawi is worsening.
"We are worried that the reduction in food rations will exacerbate an already dire food security situation and increase hardships among refugees residing in Dzaleka camp," said Simon Denhere, the acting Country Director of WFP in Malawi. "
They have limited access to alternative sources of livelihood and largely depend on WFP food assistance.
Read more: https://www.wfp.org/news/funding-crunch-forces-wfp-halve-food-rations-refugees-amidst-worsening-hunger-malawi